It is with great sincere sadness and regret that I announce the recent passing of one of our founder members, and a recipient of Stepping Stone 2tos service, Raymond Gill.
He was born disabled, lost both parents, and spent the vast majority of his life in care.
After a difficult period, Raymond blossomed into a funny, kind, vibrant, and special human being, who never once thought that the system owed him a living due to his disabilities, and not one ounce of self-aggrandisement was there in Raymond's body.
Raymond regularly attended many sessions I ran when working for a learning company, this being over a period of ten years. At first Raymond struggled to participate fully, found things difficult due to the grief he still felt, and found hard to express, over the loss of both of his parents.
He became a superstar in his own town, and further afield including Wigton where, Raymond made many friends in all kinds of varied businesses, councils, and members of the public. His way of being warmed many cold hearts, and changed peoples perspectives of how a person should be with a learning disability.
Raymond also contributed to the local communities he spent time in, from landscaping through to painting and decorating. His fun, and sense of humour, made every activity an experience that had to be seen to be believed! Ribaldry abounded, quite often very close to the edge of what may have been in some people's eyes unacceptable!
Raymond regularly attended the SS2to sessions at the Helena Thompson Museum in Workington and rarely missed. He was a full participant in every activity, added his beautiful humour to often-difficult subjects, and regularly held centre stage surrounded by laughter. His Elvis impersonation was an absolute treat!
Raymond began to show signs of a change in his cognitive process during this time, and his attendances began to diminish, as did any contact with the service. We did however continue to keep in touch with him, but sadly, the contact wasn't reciprocated by his service and we began to see less and less of Raymond.
Quite quickly, Raymond was moved from Duke Street in Whitehaven, a place he had been for a large part of his life, and away from all the lovely staff team that were so good with him, and from all his friends.
I believe this contributed to the speed with which Raymond slipped into the abyss of Dementia, and his eventual passing. I believe he lost the will to live.
Our last contact with Raymond was on the day of his 55th birthday. We went to the house in Stainburn, after our insistence that we should be allowed, to give him his birthday card. What we experienced was heart breaking.
Staff were in the kitchen, whilst Raymond was alone in the lounge on a settee, in a state of disarray eyes closed, saliva under his chin, his shirt not fully fastened at his waist. He also had another resident who was pulling and tugging at his arm and shouting at him repeatedly!
No member of staff came through to support and Tra firmly told the resident to stop what she was doing and to go away! Tra, Nigel, and I sat with him; there was a slight flicker of recognition from Raymond but no more. I was crushed at this as was Nigel, but Tra sat longer with him and held his hand. Shortly after, we left our dear friend never to see him again.
I believe that Raymond was let down by the services. I believe he should not have been moved away from all he ever knew just because of his Dementia. I believe the quality of the Duke Street staff team could have given Raymond the care he needed, had they been supported, in order to slow the slip into the final stages of his Dementia.
I believe that key figures in Raymond's care could have stopped what happened. I believe that Raymond became a victim not just of his Dementia, but how his service and people close to him, by what they did, and didn't do, thereby rendering him to become an invisible statistic.
Those who did this, if they have a conscience, should now hang their heads in shame.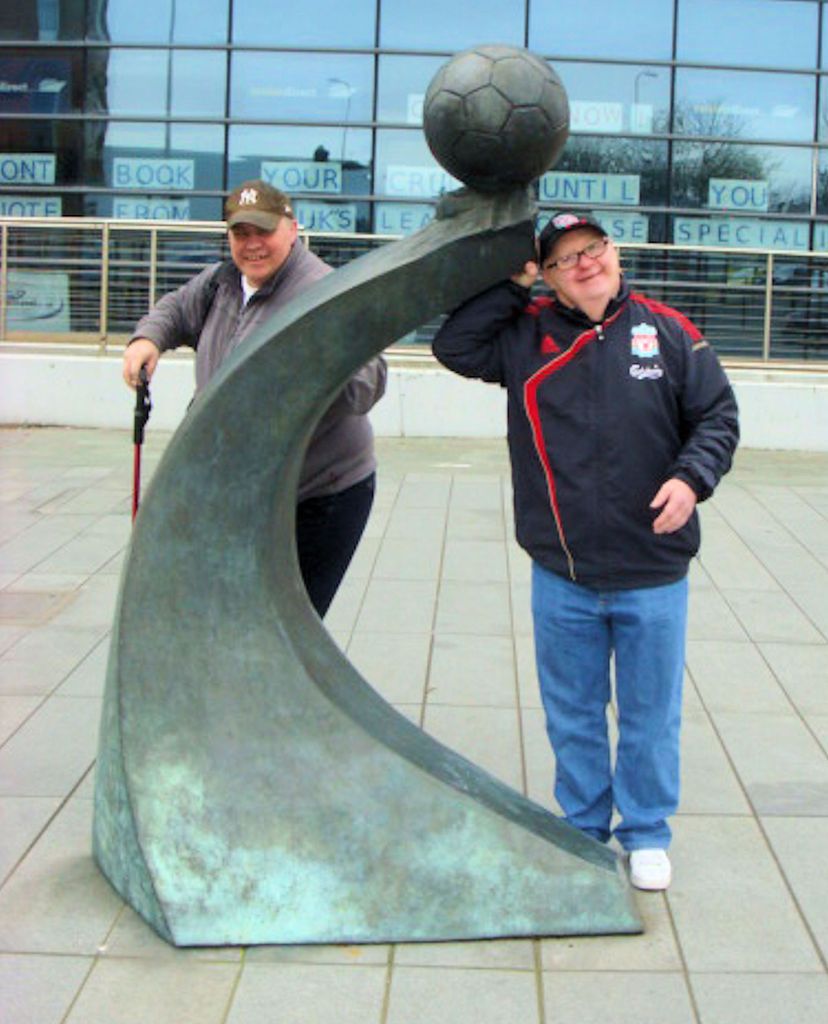 The beautiful, funny, kind man that everyone found to be an absolute joy is now gone, another victim of how Dementia is dealt with by society.
His legacy however will remain with us forever, and we will continue to fight as a charity, to change the perspectives of people who see learning disabilities and Dementia as low priority areas of care.
Walk on my beautiful man; you left your mark in our world, forever.
Harry.