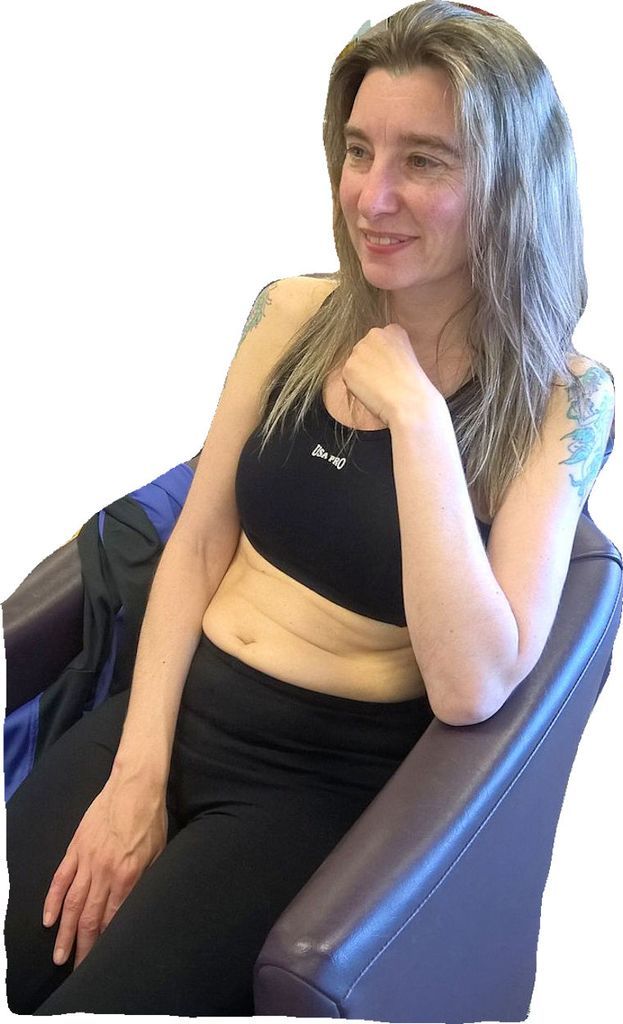 My work with Stepping Stone 2to has given me the opportunity to have many new experiences.
It has been as much a journey for me as it is for all involved with the charity.
One journey is my effort to improve my health. Nearly 20 years ago I was diagnosed with Ulcerative Colitis, a form of bowel disease.
This illness had a profound impact on my life, affecting my physical health and emotional wellbeing. I have always been slim, however, in the years since I was diagnosed, I have been underweight most of them, and had to adapt my life to managing this condition.
So when one of the participants of the charity needed support to improve their fitness, I got involved to hopefully support them, but also to attempt to address my own health issues.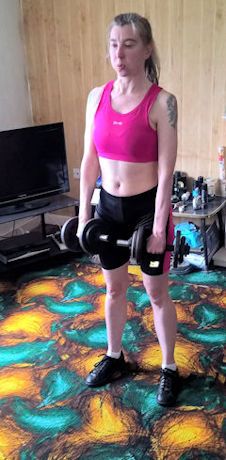 I was introduced to weight training, as this would improve my muscular strength and would ease the joint pain that had also developed due to the chronic condition.
I started off using very light weights, learning correct form and building up my stamina. For many months I staggered from the weekly workout, barely able to walk, and practically falling asleep on my feet. Fatigue is a constant with IBD (Inflamed Bowel Disease).
As always everyone involved with this project, were very supportive, with fun and laughter ever present.
The looks I gave Harry when he asked for one more rep were hilarious, and he still gets them 😎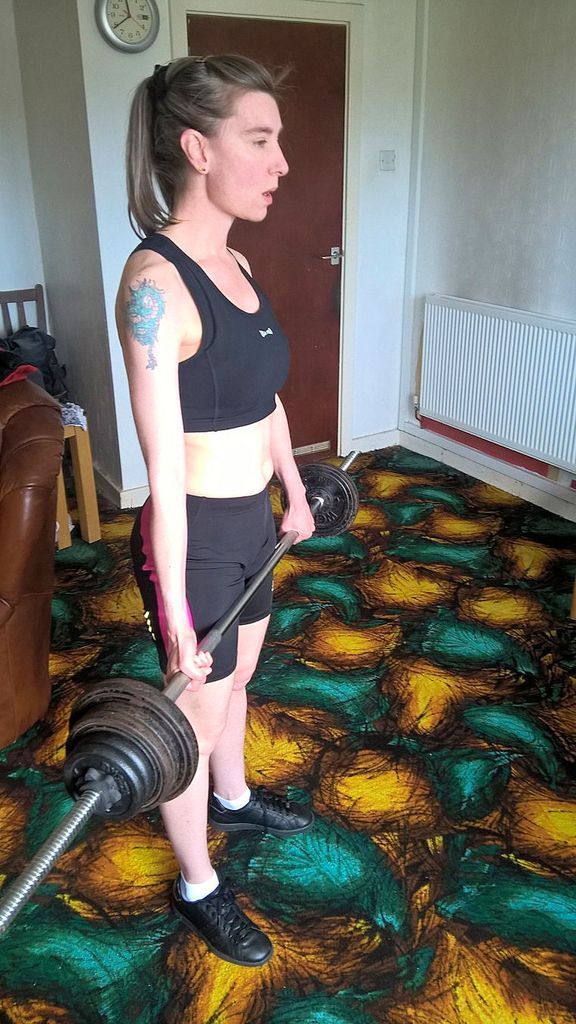 Eventually I was encouraged to try heavier weights, despite doubting that I would be able to adapt. This photo was the first time I attempted a deadlift, with weight I never dreamed to be able to manage.
Working with weights has made me physically stronger, and mentally stronger. Both have had a positive impact on my condition. Having stronger core muscles has reduced some of the pain I suffer daily. Also, injures I gained due to the many falls, due to my weakness, have improved, my balance has improved and I have less pain in my joints.
Harry recently interviewed me in regards to my progress -
Early on with this training routine, Harry introduced me to Boxing Training. I had little confidence of achieving much, as I was physically weak and had little endurance.
I have grown to love Boxing Training, the focus needed is especially beneficial. Not to mention I can take it out of the bag when Harry asks for one more rep 😃
All joking aside, Harry has been very supportive, and has helped me improve my endurance through Boxing -
A year and half ago, I would never of believed I could achieve what I have. I enjoy both the weight training and the boxing training. Both have improved my mental focus, my physical strength and endurance. My confidence has improved, I now feel able to cope better with how IBD affects my life.
IBD took so much from me, and now I am holding my own and improved my life for the better.