SS2to got involved with a multi-agency initiative, which involved Civic Trust, Allerdale Borough Council, Morrison's and Local Volunteers.
The initiative was to clean up a part of Workington, including cutting back bushes.
As always with this kind of work, the members learned various skills to be able to carry out this work, including working as a team.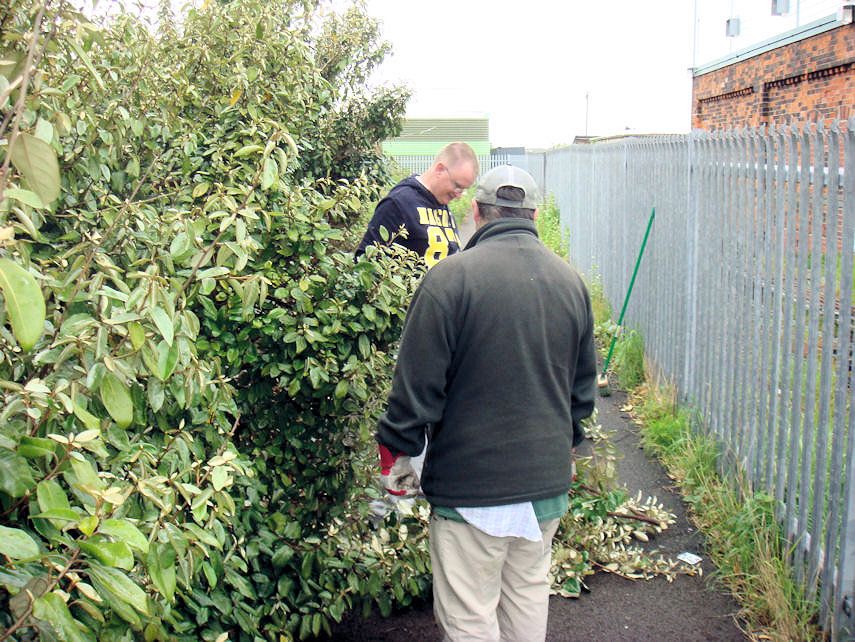 The work involved was to clean up a nominated area of Workington, known for its abundance of litter. Each team, along with ourselves were given an area to clean up.
Everyone worked together to complete the work and supported each other.
Even though the work had its serious side, it also had its fun element.
During the clean up of the cycle way, behind Morrison's, the following video was shot of once such fun event, who's clean up bag was blown away, down the road and individual proceeded to chase it like Action Man, to cheers of encouragement and laughter.