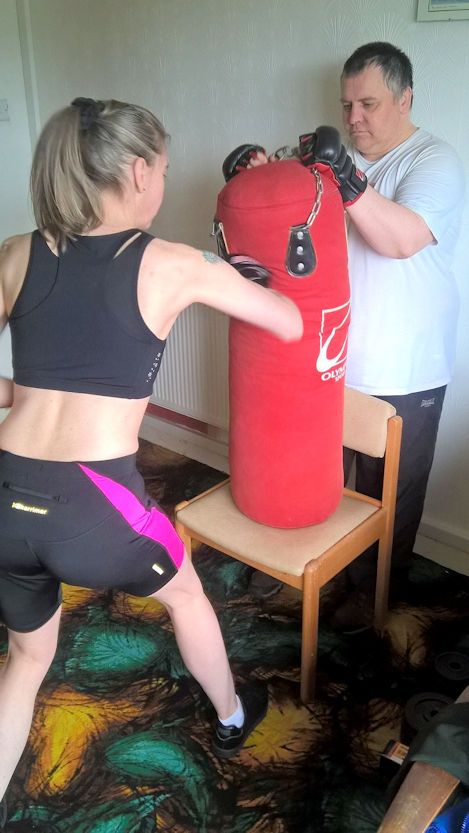 Stepping Stone2to are involved with personal exercise training for members of the charity.
The Project Leader has introduced boxing training and some martial arts. There is a blog story behind the reasons for SS2to offering this service to members -
Health and Wellbeing - Working with Learning Disabilities
Part of the appeal of boxing is the focus work, learning how to hit focus pads or the punch bag, in a controlled way.
During earlier sessions with Boxing, the punch bag was held on a chair, it's much easier to hit if it's not moving 😃
We quite often start with the boxing, as it helps get people focused at the start of the exercise routine, and focus is especially important with people with Learning Disabilities.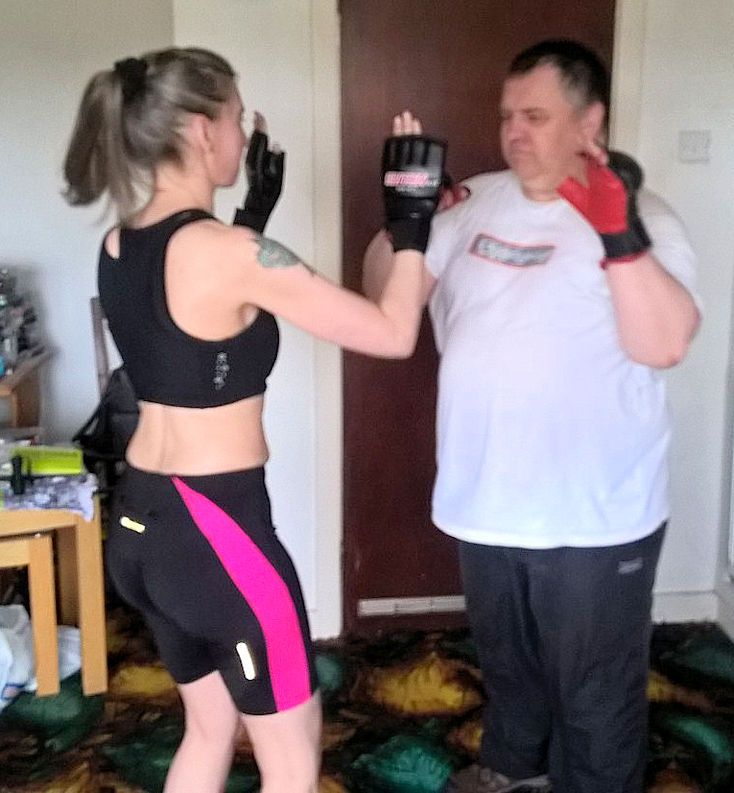 I assist in these sessions as well as participate, here myself and SS2to member are doing focus work with our hands, with myself showing the gentleman now to hold his hands safely to allow light, focused taps.
As always, we have fun, with all the activities done with SS2to.
There is never a dull moment 😃
This posting is part of a journey, following how the Health and Wellbeing benefits the people SS2to work with, here are links to the section on the blog -
Fitness
The following short videos are of the earlier work with boxing training
Lets hit that Bag! 😃