Thanks to a good friends nomination of our charity into a venture by Office Technology Corporation.

We were kindly offered a printer for free by the aforementioned company.
Collection of the said item was to prove rather less easy. Logistically, the location of the company was perhaps easy to access when driving there but not so easy by public transport, and on foot.
The inimitable and logistically boring Tra saved the day.
Her logistical planning skills would grace any Special Forces missions in war-torn countries! Kid you not!
All the planning carried out and the day of collection dawned. With military precision Tra was able to make her way on foot from her hometown of Seaton all on her own, and apart from a little hyperthermia around her nether regions arrived at Workington railway station 3 hours before the train left! We can't be late Tra now can we!!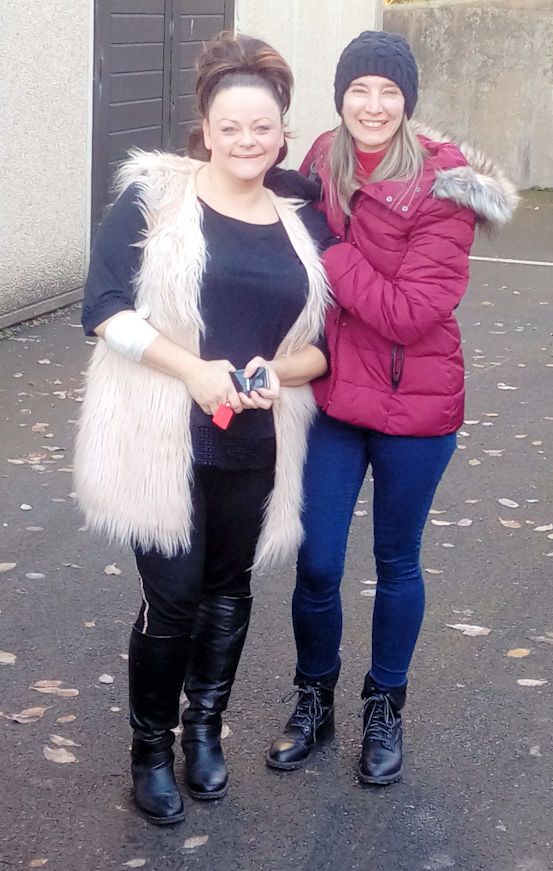 I arrived with minutes to spare, and after parking the car, getting halfway to the station, I suddenly remembered I had forgotten our charity certificate. This was noticed by surveillance in the shape and form of sergeant major Tra and duly brought to my attention upon successful acquisition of the said certificate!
Lovely train journey to an extremely cold Carlisle railway station and an equally lovely short bus journey on the number 61, Tra got us to our designated stop and venue.
A very friendly staff team, Kelly, and her father Bill greeted us upon arrival, we were then shown the printer which was adequate for our needs, and our appreciation was made clear to both Kelly and her father.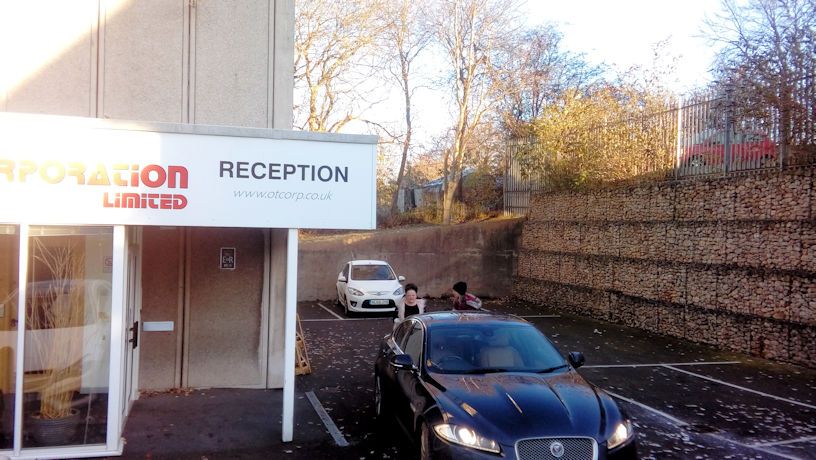 Kelly then very kindly offered us a lift to the railway station to save Tra a long and arduous trip carrying the printer. I would of course ensure she had sufficient rest along the way, as I didn't want to have to take control of the logistics after we arrived at the station. I am all heart!
There are lifts in cars, and then there are a lifts in Jaguars!! Yes myself and Tra and our printer were taken to the station in a Jag! How cool is that?!!!
Of course, before we set off the extremely narcissistic and attention-seeking Tra wanted a picture taken of her standing with Kelly beside the Jag which under great duress I did. Poser!!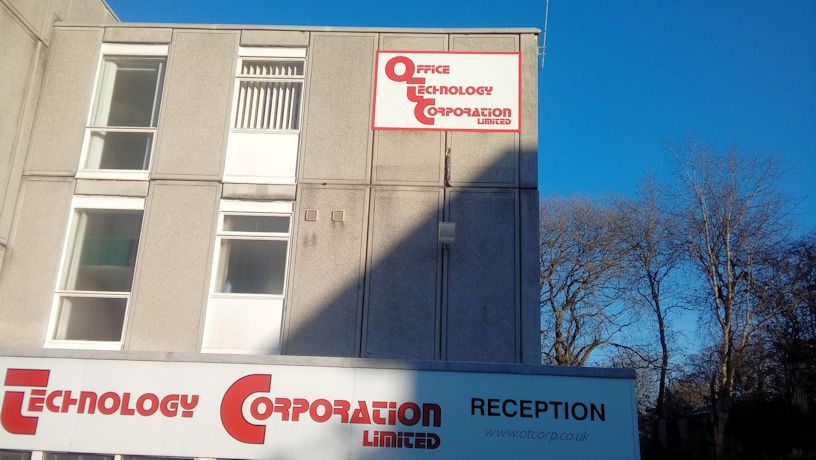 Our journey was lovely; I of course was relegated to the back whilst Tra sat in the front. How does that work?!
Kelly was lovely to talk to and chatter abounded all the way back to the station, whereupon we proceeded to attempt to open the Jaguar boot and retrieve our printer. 10 minutes later, much laughter, and a huge loss of all street credibility, it opened! We then bid a fond farewell to Kelly and the Jaguar, come back Tra!!!.
We both had a lovely lunch in a local hostelry; the printer had a seat too. We then left for the station me carrying the printer looking very much like one of the three kings of the east!
After a cold stand waiting for a late train, "we will catch the early one said Tra"! And after enduring peoples complaining and related behaviours, due to the trains lateness, all three of us alighted the train safely and made our weary but happy way back too Workington.
The warmth and friendliness we encountered that day is something that made an immediate impact on us both. Prior to the visit Tra dealt with Kelly by telephone who again displayed the warmth and friendliness we experienced during the visit.
She was professional, patient, precise in the information asked for, and displayed this throughout, even when Tra had to contact Kelly a number of times within a short space of time.
A lovely day, lovely people, lovely company, and a lovely printer for the charity.
Perfect end to a perfect day.