One of the members that participants with Stepping Stone 2to, was advised to try and become more active to improve their health.
This individual had a mild stroke a few years ago, and is at higher risk of another, as well as coping with other health problems.
There will be a series of posting showcasing the workouts involved with this support and the progress achieved. This is to hopefully inspire others who find it difficult to attend gyms, but would like to improve their own fitness.
Stepping Stone 2to, Project Leader, has many years' experience working with fitness and exercise. So a fitness training program was created to help this individual.
The fitness training started with handheld weights. Beginning with lighter weights, working through a range of movements to help tone, strengthen muscles and improve mobility.
The training was catered to the individual's needs and abilities.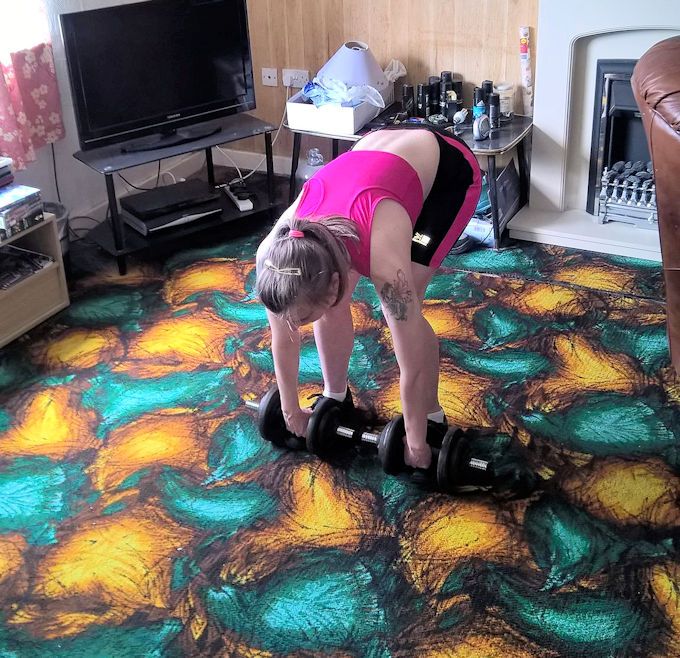 To help encourage and support the group member in these workouts, the Co Tutor, myself, also participated. I have a health condition to manage, one of the side effects of which is fatigue and body weakness.
This was quite daunting for me, at 49 years old, to attempt this level of training, and manage a chronic condition.
The training area was set up in the home of the gentleman. This helped him feel more comfortable to carry out the workouts.
Quite often people with LDD feel unsettled in a gym environment, and do not fully benefit from exercising.
Stepping Stone 2to are hoping to expand this service for more people, hiring a room, and creating a safe, comfortable environment, to give people with LDD access to beneficial exercise.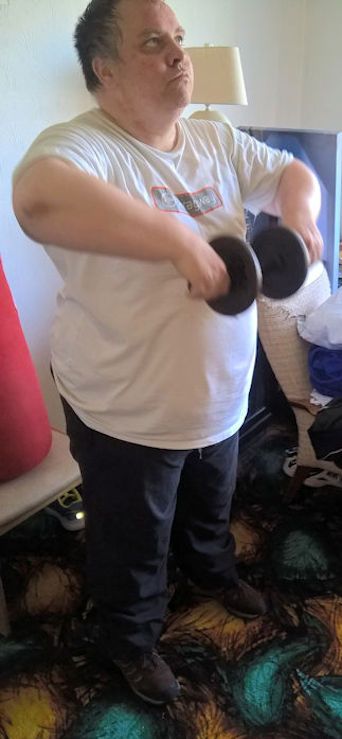 The workout exercises follow proper form. This keeps people safe, and reduces the risk of injuries. Whilst maximizing the effect on the body.
Though not sure there is anything that could save us from that disco
carpet: D
It took a few weeks using lighter weights, before being able to do exercises with heavier weights. Again, catering for individual needs, abilities and safety.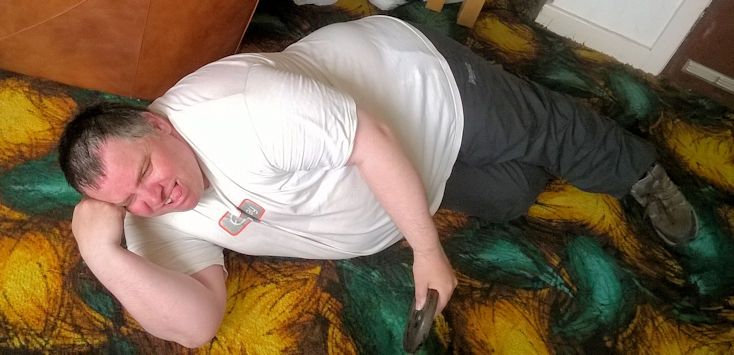 As with everything done with Stepping Stone 2to, there is an element of fun. When your legs get tired, let's work your arms, whilst laying down!
The gentleman is still working on his training and has since lost 2 stone, which is already helped improve his overall health.