Stepping Stone 2to was created 2007 and there are many fun and informative stories over the past few years that members wish to share.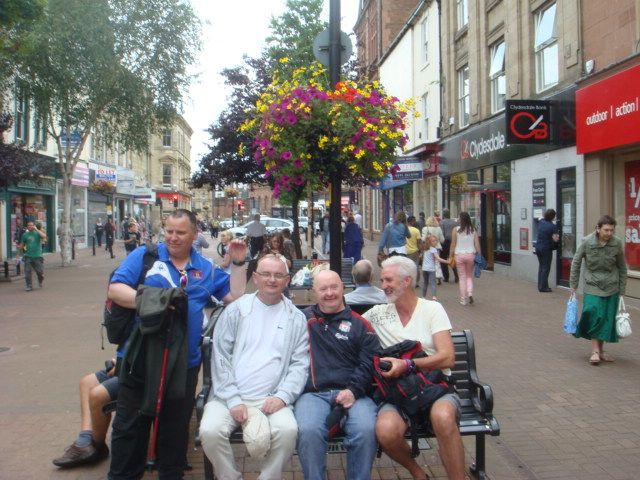 One of the benefits of the group is the social aspect, and those that have participated enjoy day trips. Carlisle being one of their favourite locations.
Those involved with Stepping Stone 2to have made life long friendships, enjoying social events, and supporting each other through difficult times.
Wherever we go, there is fun and laughter. Often the group's fun is appreciated others, as they enjoy our antics, we spread a little joy.
In this photo, a group member and a trustee show their wonderful relationship, doing one of their favourite mutual impersonations. They often get requests to do their double act.
One of our members loves to do impersonations, especially of his favourite music artists.