Members involved with Stepping Stone 2to get the opportunity to try various crafting activities. A recent craft activity was learning to knit. Knitting is both a focused skill, and relaxing, something that many find enjoyable and therapeutic.
Below is a video of a first introduction for member to knitting
Knitting takes practice, and repeating various stages helps to retain memory of the movements.
This photo was taken two weeks after the first introduction and people were able to remember and adapt how they made their first knit stitch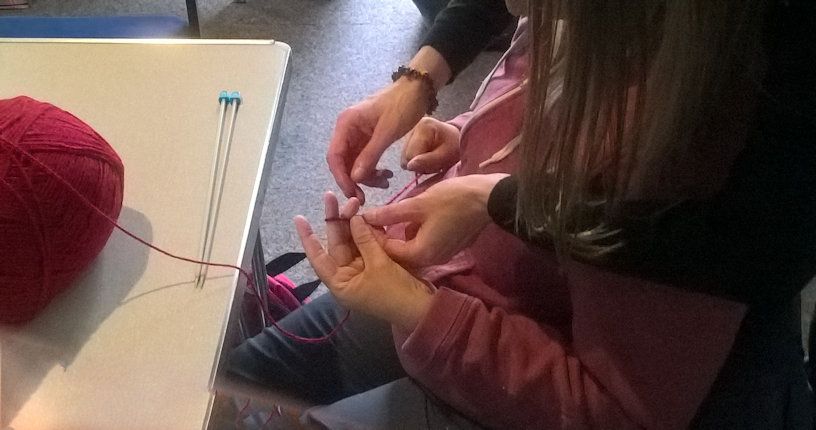 The focus involved in carrying out this activity is very relaxing, and members are totally in the zone.
Some members are accompanied by support staff. Many of those are very supportive of the learning experience of the people they support.
And also get involved in activities themselves.
These two support staff had knit in the past, and wanted tips.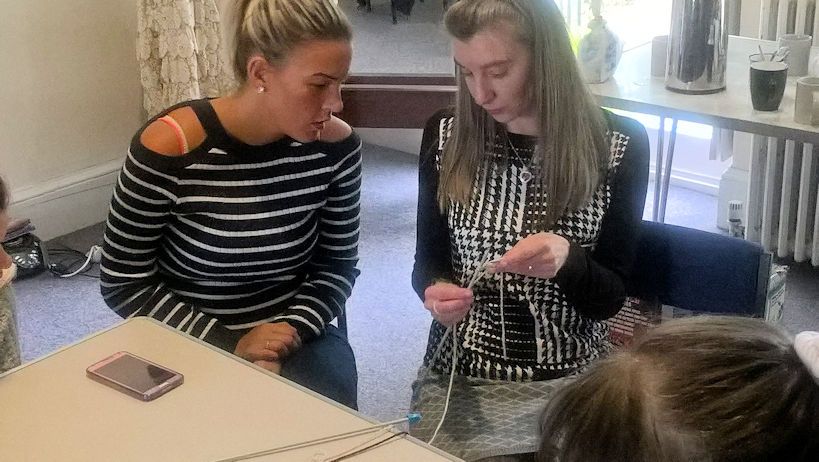 One of the Stepping Stone 2to's ethos is we all learn together, and work together to complete activities.
Members enjoy working with their support staff and get more from the learning experience.
Another short video of a systematic approach to help members learn to cast on.