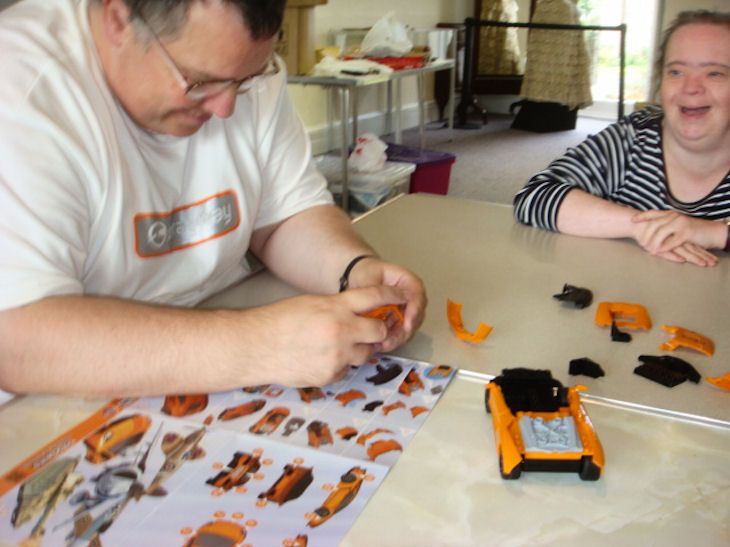 Stepping Stone 2to Group Members get involved with all kinds of crafting activities.
As a group we discuss crafting interests, and then find ways to incorporate those activities in the weekly sessions.
One of the aims is that the activities not only be fun, but also that they help improve various skills.
Skills such as improving dexterity, communication, decision-making, confidence, as well as being a fun learning experience.
One of those craft activities was to build a model car.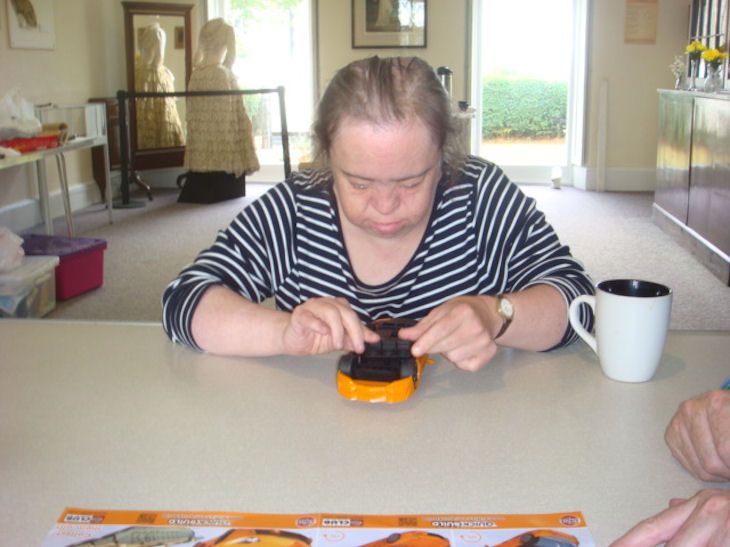 Stepping Stone 2to encourage peer support, focusing on individual's strengths, for example someone who was more confident with their reading skills could help others understand written instructions.
Everyone that worked on this activity was involved in building various parts of the car model, supporting each other at each stage.
During this activity, communication skills are developed, as participants discuss how each element of the car is assembled.
Also people needed to recognize shapes and pictures, when they checked the model was coming together as expected, by referring to the photo instructions at each stage.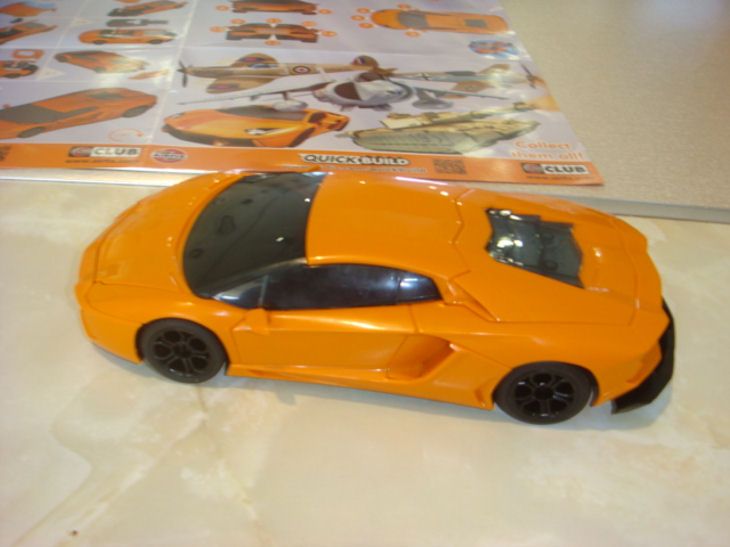 The group members, who participated in this activity, worked together as a team to complete the sports car model.
Now - "Who Gets to Play First"