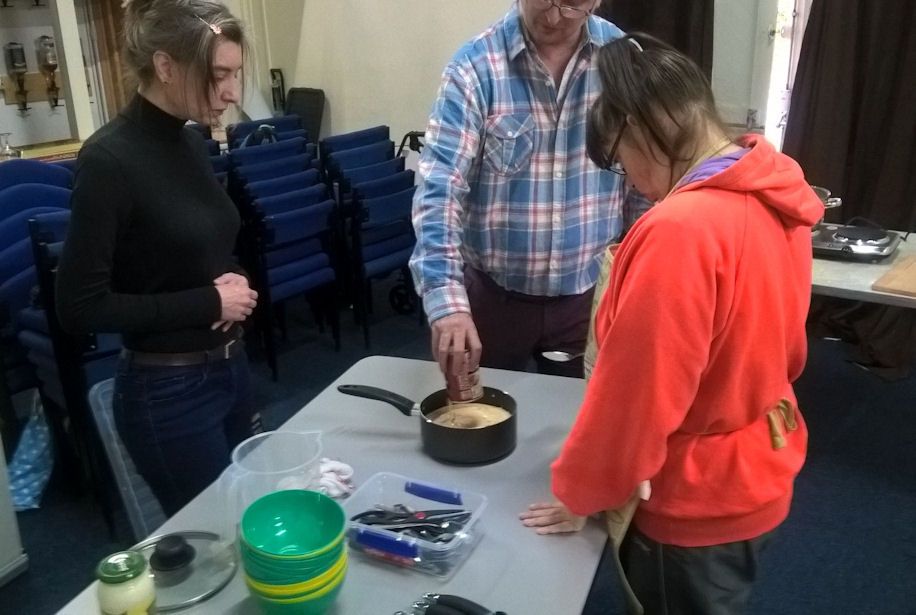 Stepping Stone2to include various activities to learn and improve life skills. One of those activities is Cooking, though with a slightly different view, to cook simple meals.
There are cooking classes that teach people how to cook a gourmet meal, make the best pastry for those fantastic cakes and create the largest puffy Yorkshire puddings from scratch. I'm sure plenty of us have done those classes, however, as a group we reflected that most of us don't do that kind of cooking on a daily basis.
So we decided in our cooking activities to make simple meals on a cooker top, not using an oven. Some of the group participants live alone, and wouldn't bake a cake, or make a large meal for themselves, so find simply cooked meals beneficial.
One such session the group made pasta with cream sauce, mushroom soup and read made apple pie with custard for desert – "best bit is desert"
We had made freshly made vegetable soup during a different session, however this time went for tinned soup as the main course was cooking pasta.
There are many skills included even making a simple meal, and more so when enough is required for a larger group.
All aspects of safety and hygiene are covered, but also keeping it realistic – wearing cooking whites and hats isn't something most would do in their own homes.
The group discuss each element of the activity. Getting out all the tools, utensils and cooking ingredients.
The individual tasks are discussed as a group and participants work in pairs after choosing which task to complete. As always peer support is encouraged, with individual strengths being used to support each other.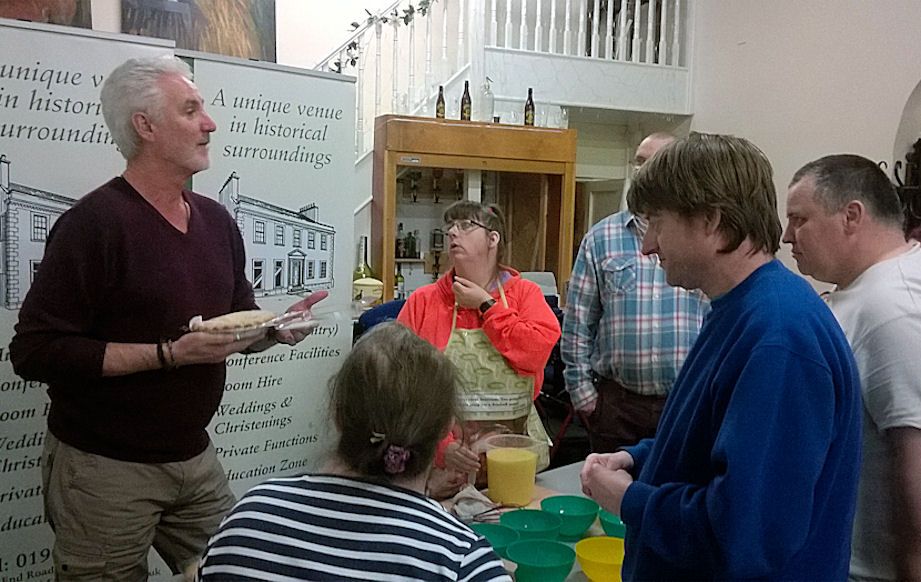 No one can ever get everything right, and yes it was down to Project Leader and Project Tutor for the abundance of custard.
As always with the cooking activities, everyone enjoyed the session, and learned a lot. The food was good and there wasn't anything left over – "that wasn't me that went for 3rd's"
Short Video of Embedded Skills the Group learn during this activity