S

tepping Stone 2to, was set up in 2007, after various pilot schemes recognised the barriers people with Learning Disabilities and Difficulties face in their lives, and in the community.
The group has a small number of Core Members, a Project Leader and Project Tutor. This photo is some of the Core Members, with the Project Leader, wearing their Stepping Stone2to T Shirts.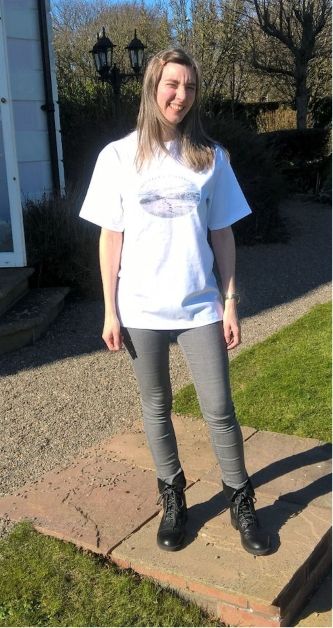 The group has created a partly autonomous core team of learners who have progressed to helping others with similar needs.
The work done with this core group has shown the need to involve people more in the design, and development of learning courses.
Courses, which, aren't driven by the need for accreditation, which, by the nature of the entry requirement, often denies people, like the participants of this group, access if they do not meet that criteria.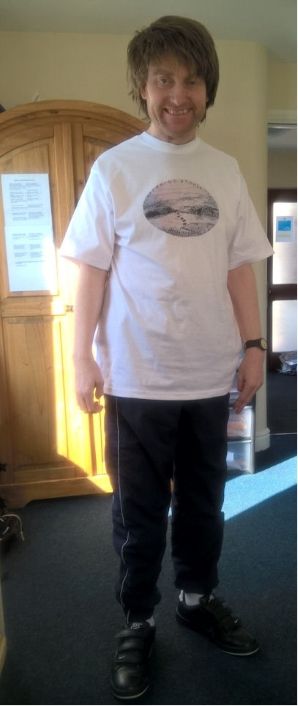 The Group Logo is the main image on the Group T Shirt.
The Core Members, worked together, to create this Logo with the help of the Project Leader and Project Tutor.
The Project Tutor, seen here showing off the back of the T Shirt.
The Core Members also decided on the wording, which is on the back of the T Shirt –
The Image Of Us Will Change
.
The aim of this Blog is to showcase the personal achievements of people with LDD who participate in Stepping Stone2to. Also, showcase their own creations and share stories of interest in their own personal lives.